Pressure and leakage tests
Pressure testing verifies the mechanical strength of piping and other components carrying the fluids. These tests have many applications in the automotive, aerospace and industrial sectors.
Examples: radiators, condensers, pipes, tanks, connectors, braking system.
We carry out pressure and vacuum tests (-950 mbar to 2000 bars) in the desired temperature conditions (-65°C to +400°C). We work on a wide range of fluids such as: air, nitrogen, kerosene JET, glycol, water, skydrol, oil, brake fluid.
We have air, nitrogen and helium leakage test benches to determine leakage levels or the permeability of the tested components.
Check the mechanical strength of the components, the correlation with the simulation tools
Quantify a temporary or permanent deformation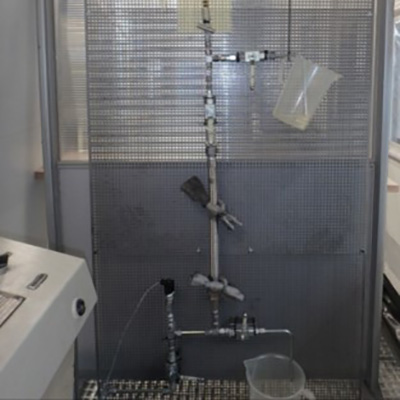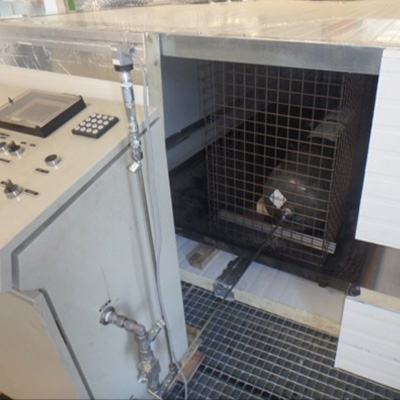 Detect the presence and target the origin of a leakage

Control the permeability of the components

Quantify a leakage rate
These tests are carried out on gaseous fluids (air, nitrogen, helium...) as well as on aqueous fluids (oil, Skydrol, water...).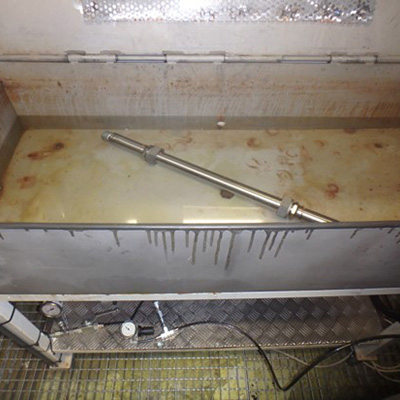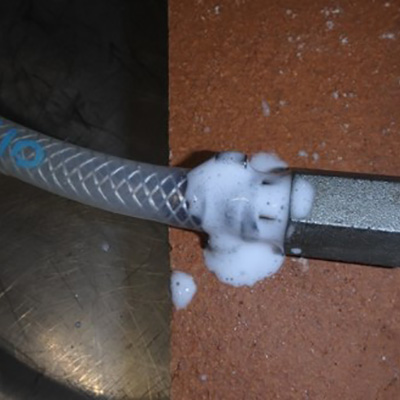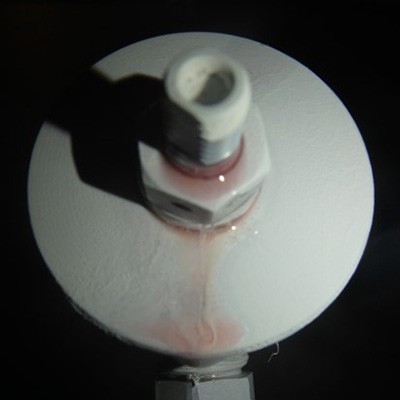 Pressure endurance test - Pulsed and cycled pressure tests
We have hydraulic power units and hydraulic systems that can simulate extreme operating conditions in order to evaluate the endurance level of hydraulic components.
We are able to generate hydraulic impulses of any kind under the conditions specified by our customers. We monitor the number of cycles, the cycle rate, the leakage, the flow, the loads, the temperature, the pulse amplitudes.
We carry out tests according to the standards ISO 6772, AS603, ARP1382, EN ISO 6803...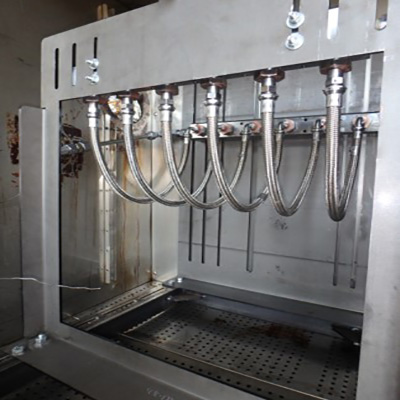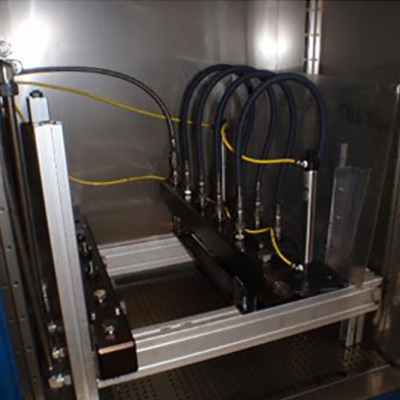 Endurance test - Mechanical combined pressure test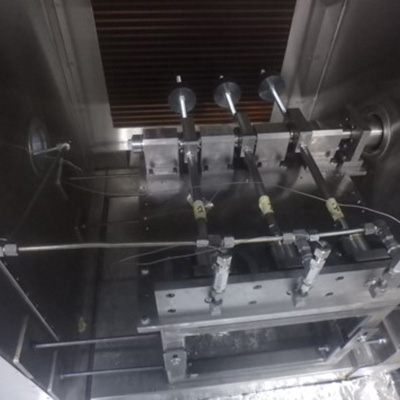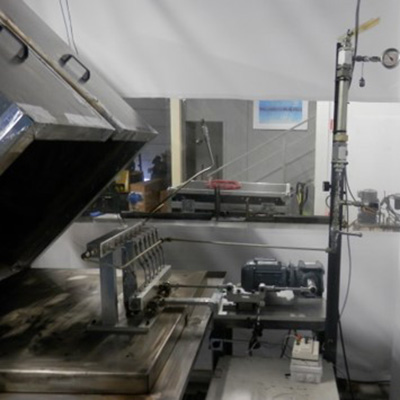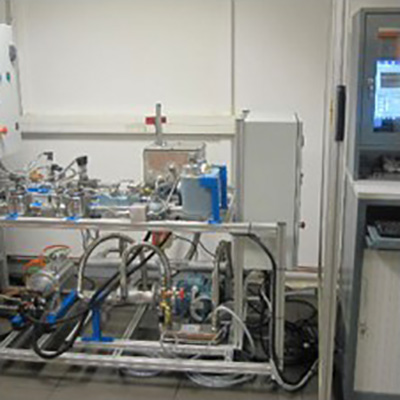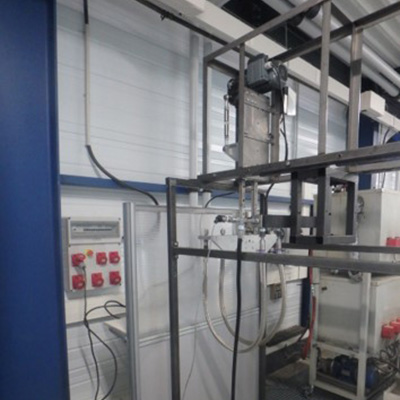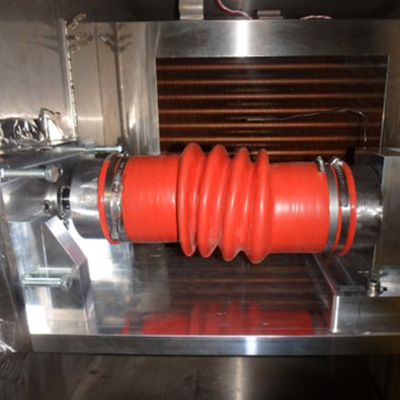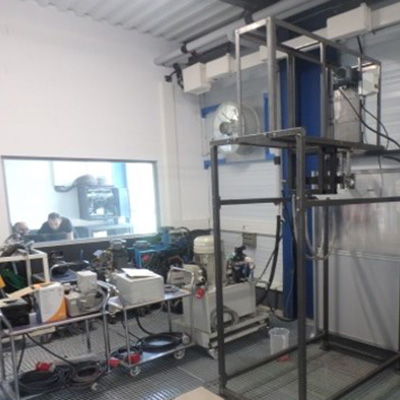 Aircraft surfaces (paint, radome, leading edge, air inlet...) are degraded by the conditions generated by the passage of the aircraft in a rainy area.
We have a test facility able to simulate the impact conditions
caused by rain, according to the conditions of the standard AITM 1.0027:
- Flight speed of 800 km/h and a rainfall of 25 mm/hour

The expertises make it possible to direct the choices of protections on the materials exposed to these conditions.